2024 ASSA Meeting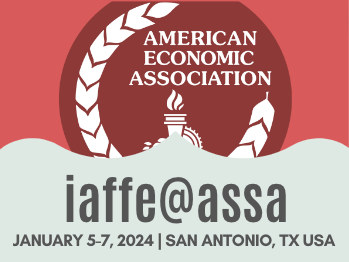 ---
Every January, IAFFE meets with other associations that convene at the American Economic Association / Allied Social Science Association meetings. This large conference includes over 450 scholarly sessions.  IAFFE regularly convenes a number of sessions/panels at the ASSA/AEA meetings, often in conjunction with other groups. 
The 2024 conference aims to explore a diverse range of topics, including the role of women in agrifood systems, the impact of economic expertise on policy within the current environment, challenges posed in the era of ChatGPT and more! View the 2024 ASSA Preliminary Program here.


The Call for Papers for IAFFE's sessions at ASSA/AEA 2025 will open early in 2024.

All IAFFE members are eligible to participate in the ASSA Paper Selection Committee.